Do Something.
Cox Maze IV Yields the Highest Efficacy for Afib Treatment, but Literature Shows Progressive Efficacy for Each Additive Lesion Set of Cox Maze IV.
Lesion Set Options
Reported Experiences: 1-5 year retro and prospective peer-reviewed publications both on and of AADs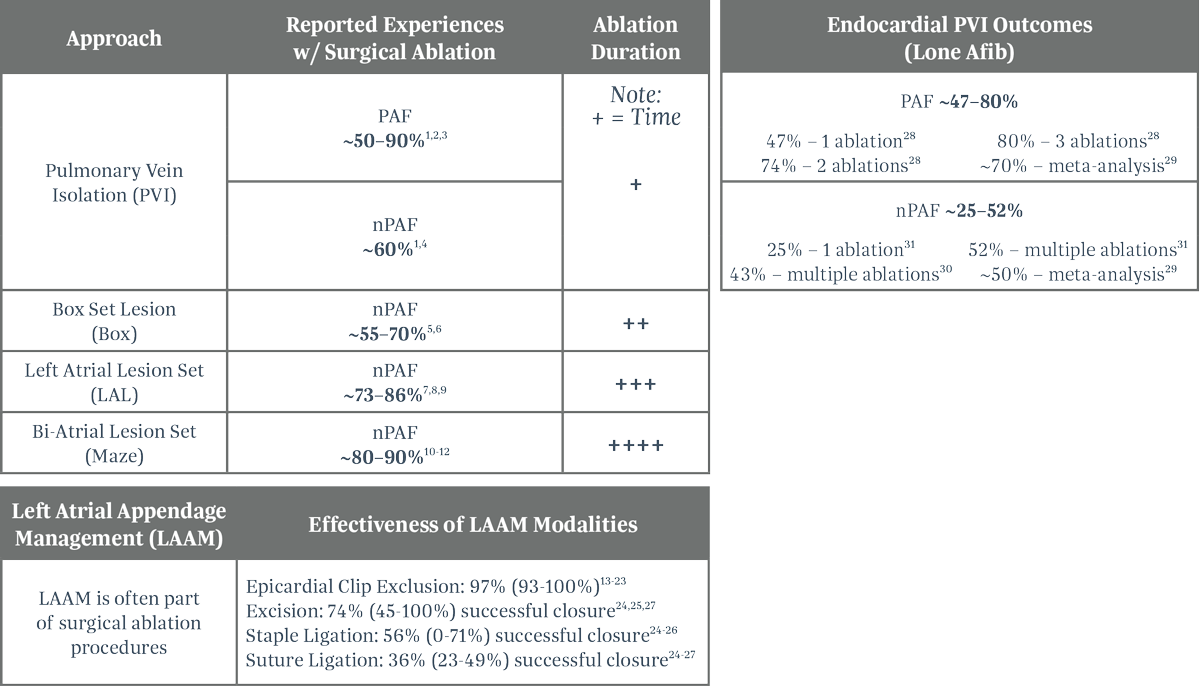 The success of various procedures may be influenced by several factors, which may predict the outcome, such as duration of pre-procedural Afib, type of Afib, lesion set performed, left atrial size, patient's age, atrial fibrillation wave <1.0mm experience of the operator, left atrial reduction, and device used.
AADs: antiarrhythmic drugs